Celebrate Brazil Culture!
Explore Brazilian Life, Music, Food and More

Welcome to Celebrate Brazil! A site full of reflections, information, experiences and love of all things Brazil. Please look around for sharing of Brazilian food, Brazilian dance, Brazil music, travel in Brazil, the history of Brazil, and all aspects of life in this beautiful country, culture and people.
We are Onatah and Ridan and just took over the ownership for this wonderful website. Please stay tuned for some exciting changes and additions coming in the weeks ahead.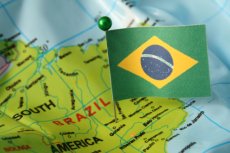 Meeting Brazil changed my life! I (Onatah) am from the United States and I found Brazilian culture to be so eye opening, refreshing, exciting and beautiful in ways I would have never expected. My husband Ridan is Brazilian, original carioca (someone from Rio de Janeiro) and has a lot to share about Brazil from his native perspective!

I didn't know much of anything about Brazil before I met Ridan, even though I had traveled to South America. It really stands out as a unique country within the continent- the language, music, dance, history and much more. I feel the importance of sharing culture and opening our perspectives here on planet earth. Brazil has a lot to offer and I hope this site can be helpful to you in that way.
There is an open heartedness and passion in Brazil that I experience that is truly beautiful. The warm tropical environment, plants, birds and beaches are also reflected in the warmth of many of the Brazilian people. Mamãe Natureza (Mother Nature) is expressing herself in such a profound way here! I hope you can visit if you want to.

It is a huge blessing for me travel to Brazil with a native. Ridan has showed me all around the state of Rio de Janeiro and I am in awe with the beauty of this place. We want to share in our blog here of some of our travels, tips and recommendations for you. If traveling to Brazil it is so helpful to learn at least a little Brazilian Portuguese.  We will be adding some other amazing resources for learning the language.
 We also want to connect you with some Brazilian artists and music that we love! We are both musicians and have a passion for Brazilian music, especially samba.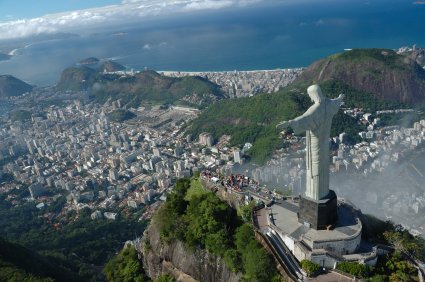 Have a look around and let us know what you think! Ridan and I are just in the beginning phase of our new ownership of this site so please feel free to connect with us, ask questions and give feed back.

We are in the process of updating some of the information as much has and is changing in Brazil. If you see something out of date please let us know.
Thanks so much for visiting!
Blessings,
Onatah and Ridan