Brazilian Clothing: More than Fashion
Brazilian clothing says as much about the country as a whole as the people in particular. It expresses the attitudes of society and provides an outward description of who Brazil is to the world.
The Brazil people are very knowledgeable about fashion and what they like. Even if a style of clothing is a popular new trend somewhere else, it will not sell well in Brazil if the consumer does not like it. In Brazil, fashion is all about individuality and a person's sense of style.

What People in Brazil Wear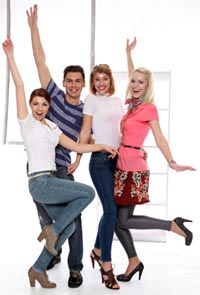 In general, the dress code is casual and comfortable. Men are primarily concerned about their footwear. Havaianas are the most popular flip flops for men. They also appreciate comfortable yet stylish dress shoes. Otherwise, they wear slacks and shirts that are typical for men everywhere. For hot weather, they choose lightweight material such as cotton.
Jeans are essential clothing for women. Brazilian jeans are tighter fitting and then they taper out at the bottom. There are usually sequins and some kind of design down the legs of the jeans. Low rise jeans have also become popular in Brazil.
Because Brazilians are proud of their bodies, they are willing to show off more skin, regardless of their shape. The women like halter tops that are tasteful while still daring. They also wear dresses and skirts with hems above the knee. This goes for older women as well as the younger crowd. For the beach, women wear bikinis with a sarong or shirt for a cover up. Clothes should fit the body and not be baggy or too loose. Brazilians do not hide their bodies behind their clothing.
Brazilian Clothing in the Workplace
As casual and fun as they are in everyday life, they are just as professional and formal for business dress. Men are expected to wear conservative suits in dark colors, especially if they are managers or executives.
In the business world, women wear suits or elegant dresses that are feminine. Their hands should be manicured at all times. Brazilians are always concerned about the total package in how they look.
The Brazil people have a definite opinion when it comes to fashion. They know what they like and they appreciate aesthetics and quality. They like to dress up for all occasions and clothing that is too casual is not accepted. For instance, it is unheard of to wear sneakers and many places do not allow flip flops. Jeans with rips or tears are not appropriate.
Over half of the population is under thirty, which affects the youthful design of the clothing. However, you will see different generations buying the same styles of Brazilian clothing. Many Brazil middle-aged and elderly people still live a youthful lifestyle.
Influences on Brazil Style
One of the biggest influences on fashion in Brazil is the television and the celebrities. Brazil television produces what is called "novelas," which are soap operas that last about six months.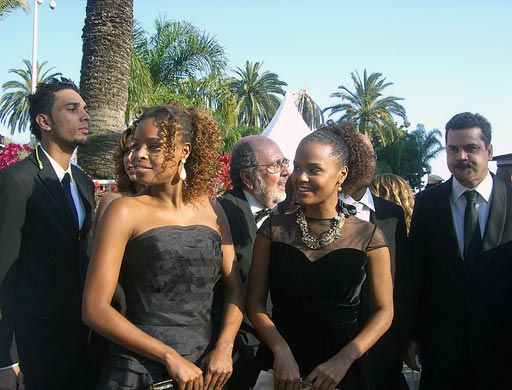 The novelas are popular with all of the classes, especially the middle and lower classes. The clothes worn by the characters are a hit with the public. The television networks will open a phone line to answer questions about the clothes and where they can be bought. For those who cannot afford the originals, copies are sold by vendors at lower quality and a lower price.
Just like other areas of the world, the Brazilian people get their fashion inspiration from their celebrities. They also follow trends from foreign stars. The media exerts a strong influence on fashion and designers and stores work hard to get the attention of the press.
Brazil's preoccupation with the body has a strong influence on clothing trends. You will often see a great deal of body exposed in their fashion. Brazilians are proud of their bodies and work hard to take care of them. Brazil is the top country for plastic surgery and Rio is among the top cities in the world for the number of spas and fitness clubs.
Brazil's Fashion Industry
It is no wonder that Brazil is a leading swimwear designer since the people wear them year round. It is an integral part of the country's economy. In 2005, they produced over two hundred million units of swimwear with the United States being the top importer of their products.
Cost plays a big part of Brazilian clothing. There are two types of brands that are extremes in fashion. On the one side are the brands that are lower quality and are not advertised. You can buy these brands for a cheap price.
On the other end are the designer brands that are expensive and of higher quality. These clothes are limited to people in the upper middle class who can afford the high price tag. For people who are looking for good quality clothing they will have to pay top price.
Brazil is becoming a leader in the fashion industry. The local people support their own designers, even those who can afford foreign brands such as Gucci or Prada. Some of these designers are setting their sights beyond Brazil to become world renowned. Designers of Brazilian clothing will cause the world to take notice.
The main obstacles people face in purchasing clothing from foreign designers is the high import tax the government imposes on luxury goods. This raises the price so that only the wealthiest Brazilians can afford them. However, it is becoming profitable for many foreign designers to open stores in Brazil. The Sao Paulo boutique is one of Gucci's best performing stores in the world.
The typical Brazilian consumer is sophisticated and they know what they like. They appreciate quality and style. They recognize how much something is worth, and they know how much they are willing to pay for it. They are knowledgeable about design, which benefits designers who are hoping to attract a loyal customer base.
The style of clothing that Brazilians wear represents their attitude about themselves and their bodies and how they feel about life in general. They understand quality clothing and appreciate the expression of individuality in wearing your own unique look.
Image Credit: Wikipedia